Jail IG says jail superintendent decided on Brajesh Thakur`s treatment in hospital
1 min read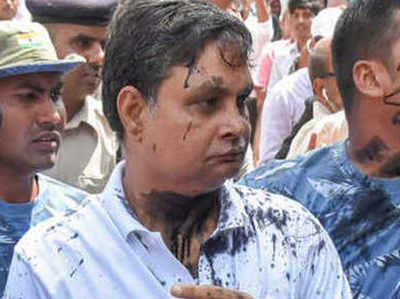 Patna: Amid media`s criticism over the treatment of the main accused of Muzaffarpur`s shelter home exploitation case Brajesh Thakur in a hospital, Bihar Inspector General of Prison Mithilesh Mishra today clarified that jail superintendent had taken the decision on it as there was no direction from the state government in this regard.
Mr Mishra said here that mediapersons were speculating that Brajesh was admitted to a hospital on the direction from high-ups but the reality was just contrary to it.
He said jail department was under home department being headed by chief minister.
According to jail manual, the jail superintendent concerned had to take a decision whether a sick jail inmate had be to be treated in jail ward or jail hospital or if necessary at Sadar Hospital or a medical college and hospital.
No direction is given from the government in this connection, jail IG clarified.
Courtesy: UNI