JD(U) wants a 'respectable' number of seats in Bihar in 2019, eyes other states too
2 min read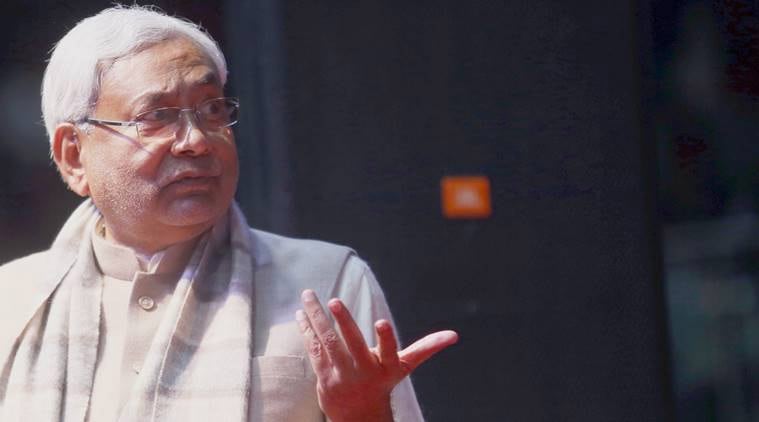 The JD(U) on Thursday said that it expects the BJP to give it a "respectable number of seats" to contest during the 2019 Lok Sabha election in Bihar, besides some seats in Jharkhand, Rajasthan, Madhya Pradesh and Chhattisgarh to push Chief Minister Nitish Kumar's "Bihar Plus" plan.
JD(U) national spokesperson K C Tyagi said, "The BJP must make most of services of Nitish Kumar in Lok Sabha, not just in Bihar but also in other states. We should be given a respectable number of seats in Bihar and also some seats in states like Jharkhand, Madhya Pradesh, Chhattisgarh and Rajasthan to support our Bihar Plus idea."
Asked if the JD(U) would stick to its stand of contesting more seats than the BJP, Tyagi said, "Whether we should contest on more or equal numbers would be discussed at the top level. We are only reminding the BJP of NDA's show under Nitish Kumar in the 2009 Lok Sabha and the 2010 Assembly polls." He said they expected BJP president Amit Shah and JD(U) chief Kumar to sort out "critical issues". Shah is scheduled to visit Bihar in the second week of July.
Another senior JD (U) leader said all talks of the party's growing proximity with the RJD were "unfounded" and that Nitish's courtesy call to RJD chief Lalu Prasad, who was operated for fistula in Mumbai, should not be seen through a political prism.
He, however, said that the speculation was fuelled by AICC Bihar in-charge Shakti Sinh Gohil's recent remark that if the Congress comes to power at the Centre, it would give Bihar special category status — a longstanding demand of Nitish.
The JD (U) leader said such speculation, however, was helping its cause. "The JD(U) does not want to wait for final moments for seat-sharing talks because it could find itself in a situation when it could be forced to accept what the BJP offers or go it alone in Lok Sabha polls, which will be a political harakari given the JD(U)'s 2014 experience when the party was reduced from 20 seats to two seats in Lok Sabha," said the leader.
A senior Congress leader said, ".. there could be no question of the Congress supporting non-committal Nitish instead of loyal Lalu Prasad, who has a solid massbase, unlike Nitish. Gohil's remark was just a teaser."
BJP leader and Deputy CM Sushil Kumar Modi said, "Seat-sharing talks are done at the highest level. Our alliance is as strong as ever".
Courtesy: Indian Express