Upendra Kushwaha Will Join Grand Alliance Soon, Says Jitan Ram Manjhi
1 min read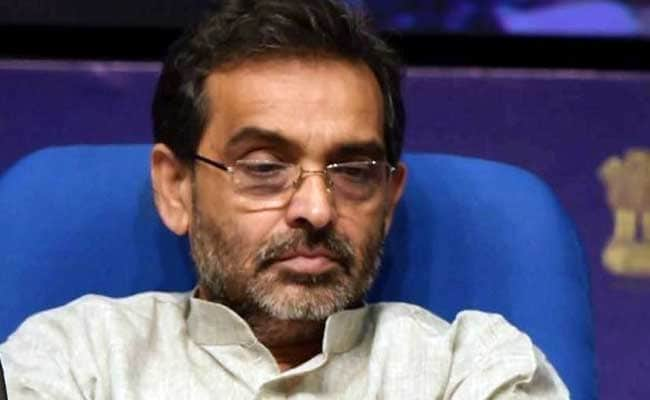 Patna: Amid BJP's worries over its allies in Bihar, former Bihar Chief Minister Jitan Ram Manjhi on Monday claimed that Union Minister Upendra Kushwaha will join the Grand Alliance soon.
"If Upendar Kushwaha said 'no' to joining the Grand Alliance, his 'no' means 'yes'. Try to understand it. He will join Grand Alliance soon," Mr Manjhi told reporters.
Mr Kushwaha is one of four major components of the coalition led by the BJP in Bihar. Ahead of the national election, now less than a year away, the BJP in Bihar finds that its partners are using its recent electoral setbacks to negotiate hard for how the state's 40 parliamentary seats should be divided up.
On Saturday, Bihar's opposition leader Tejashwi Yadav issued an open invitation to Mr Kushwaha to quit the NDA and join hands with the opposition.
Speculations were rife in Bihar after Mr Kushwaha skipped an NDA meeting in Patna last week. Mr Kushwaha's party, RLSP, wants him as the NDA's chief ministerial candidate in the next elections, pointing out that after the Yadav vote, Kushwahas comprise 10 per cent of Bihar's electorate.
However, the junior minister of Human Resource Development on Sunday denied reports that he was contemplating joining the RJD-led alliance. He said the RLSP will be a part of the NDA in the 2019 polls.
Courtesy: NDTV