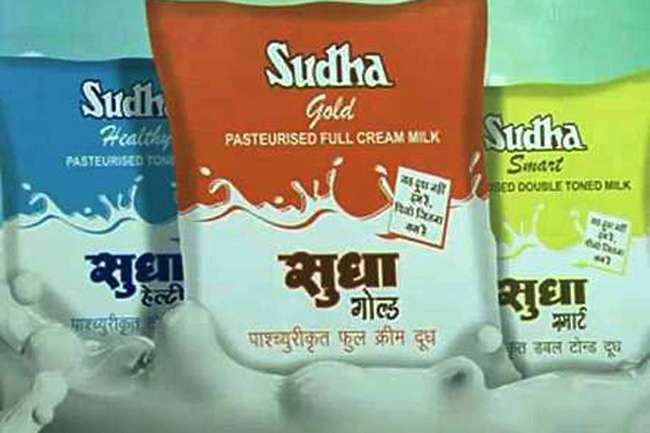 Patna: The Patna Dairy Project (popularly known as Sudha) is set to launch Vitamin A- and Vitamin D-fortified milk from next month.
Patna Dairy Project managing director Sudhir Kumar Singh said the dairy would start supplying the fortified milk from mid-July.
"Vitamin A plays an important role in vision. It's deficiency causes retinopathy, a condition in which the retina of the eye is damaged, which may cause vision related problem while Vitamin D is essential for strengthening of bones. The Patna Dairy Project is the biggest milk supplier in the state. So we can address the issue by fortifying our milk variants with Vitamin A," said Singh.
He added: "We are also fortifying milk variants with Vitamin D. Opting fortified food is a simple way to address micronutrient deficiencies without any radical change in the eating patterns. The fortification of milk would be a joint initiative of the National Dairy Development Board (NDDB), Tata Trusts and Patna Dairy Project. While for the first six months, Tata Trusts and NDDB would provide us the vitamins free of cost, after six months, the Patna Dairy Project would start purchasing vitamins for adding to the milk."
He, however, said fortification of milk with vitamins would not increase the cost of the various milk variants of the dairy. "As part of the programme, the fortification of milk would be done for all the milk variants of dairy except the milk variant with full cream (known as Sudha Gold) as it already has the vitamins," added Singh.
Doctors hailed the initiative of fortification of milk.
Dr Diwakar Tejaswi said Vitamin A and Vitamin D deficiency had been found among his patients. "Vitamin D deficiency has become more common though as 70 per cent of my total adult patients (including the middle aged and elderly ones) have been diagnosed with Vitamin D deficiency when they got their Vitamin D estimation blood test."
He added: "Patients with backache, weakness and bone related problems have been found with Vitamin A deficiency. The Vitamin D deficiency has become quite general in the urban population because of presence of more concrete structures due to which people are deprived of proper sunlight, which is a good source of Vitamin D. Vitamin A deficiency on the other hand have been found among children who have night-blindness problem," said Tejaswi.
He said both Vitamin A and Vitamin D were fat-soluble vitamins. "Thus fortification of milk with Vitamin A and D would ensure that people consume some amount of these vitamins while they consume milk, tea, cottage cheese, curd and other milk products in case they are consuming the fortified milk," added Tejaswi.
Courtesy: The Telegraph