After JD(U)'s Bypoll Loss, LJP Gives BJP Advice on How to Keep Allies Together
2 min read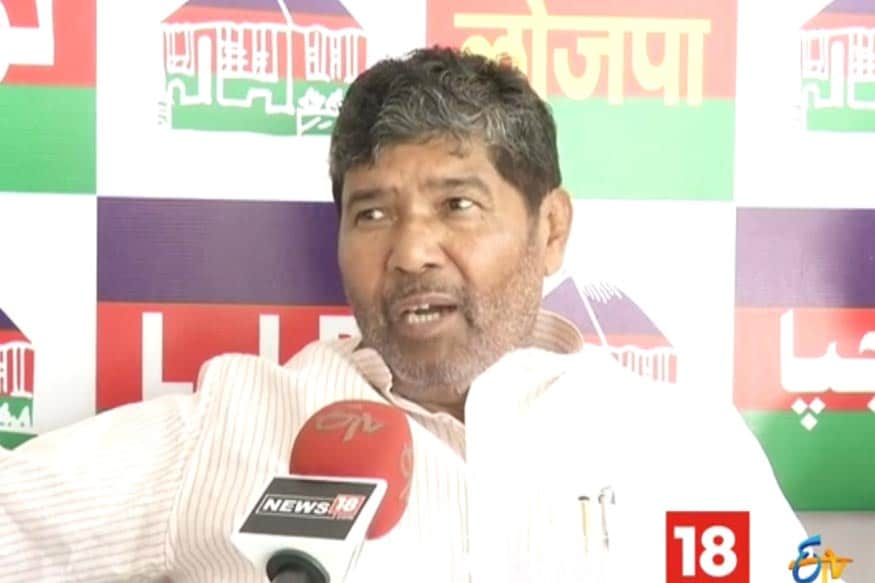 Patna: On a day when the JD(U) suffered a reverse in the bypoll in Bihar, BJP's other coalition partner in the state, Ram Vilas Paswan's LJP, gave some sobering advice to its senior partner.
The LJP's state chief and minister in the Nitish Kumar government, Pashupati Kumar Paras, echoed the JD(U)'s statement that the BJP, being the bigger party, should keep its allies together by playing the role of an elder brother. "It should reach out to its supporters and move forward together," he said.
When asked about the reason for the loss, he said that people's sentiment in the Jokihat Assembly constituency was clearly with deceased RJD leader Taslimuddin, a regional sartrap who held sway over the seat.
But he pointed out that their coalition failed to make any inroads. He attributed this to the growing apprehension among people over the spiraling petrol and diesel prices in the last couple of weeks. "Prices of petrol and diesel should be stable. The common man is affected by rising prices," he said.
JD(U) spokesperson KC Tyagi also said that the saffron party should make the ruling NDA coalition more cohesive, engage with allies and address concerns over issues related to farmers and Dalits, as well as the petroleum price rise.
The statements come amid a growing consensus within the JD(U) as well as the LJP that the BJP needs to rethink its strategy – the Nitish model works here and not the Modi model, they feel. They are also apprehensive about being termed the B-team of BJP.
The two smaller allies have also joined hands to press for the special category status demand, a demand out rightly rejected by the Centre as unconstitutional.
The political churning in the state has also given rise to suggestions that the two parties may dump the BJP ahead of 2019 Lok Sabha elections and join the growing ranks of the united opposition. When asked about it, Paras said the party would support the decisions of Nitish Kumar.
Reacting to the by-election results across the country, which saw opposition parties win 11 out of 14 seats on Thursday, Paras said, "In a democracy, the decision of the citizens is supreme. Whatever decision the people make, I will accept."
However, he added that by-poll results should not be treated as a precursor to Lok Sabha elections. "There is a big difference between by-polls and general polls," the LJP leader asserted.
Courtesy: News18