At least 15 people injured in stampede at Muzaffarpur's Garibnath Temple; no casualties reported so far
1 min read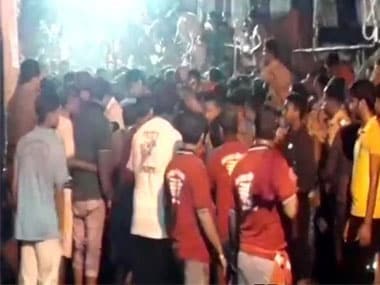 Muzaffarpur: At least 15 people were injured in a stampede at Garibnath Temple in Muzaffarpur on Monday morning.
The injured have been shifted to a nearby hospital. According to preliminary investigation, devotees in massive numbers gathered at the temple on the third Monday of the Shravan month as per the Hindu calendar.
The situation was soon brought under control, and movement of devotees were maintained in an organised manner. No causalities have been reported so far.
More details are awaited.
Courtesy: FirstPost