Bajrang Dal activists detained for calling for bandh in Bihar's Nawada district after the arrest of Sangh Parivar leader
1 min read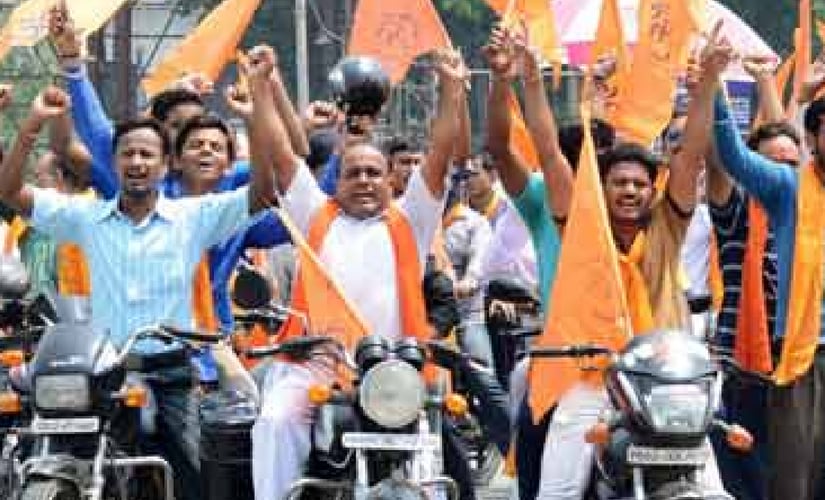 Nawada: At least six Bajrang Dal activists were arrested in here on Wednesday while trying to enforce a bandh in protest against the arrest of a leader of the Sangh Parivar outfit in connection with a communal flare-up that took place in 2017.
According to Nawada Superintendent of Police (SP) Hariprashad, one Jitendra Pratap alias Jitu, the Bajrang Dal's district coordinator, was arrested Tuesday in connection with the communal clashes that had erupted in April 2017 around the festival of Ram Navami.
Bajrang Dal activists got enraged over the arrest, terming it as "high-handedness" on part of the district police, and gave the call for day-long Nawada bandh in protest.
The SP said that police had to charge the baton at some places to prevent the Bajrang Dal supporters from forcing unwilling businessmen to down their shutters and six of them including the outfit's district unit secretary general Kailash Vishwakarma were arrested.
"Heavy deployment of police is in place in the entire town and senior officials, led by District Magistrate Kaushal Kumar, were keeping a close watch on the situation," the SP said.
Courtesy: PTI