Bihar Bride Takes Boat To Save Wedding Which Was Cancelled Due To Halt In Ferry Service
1 min read
Meet Sunita Tudu from Nima village, Katihar. She was supposed to get married to Manvel Marandi, a resident of Marro Village, Jharkhand on July 6. To be able to reach Manvel's village, Sunita had to take a ferry connecting Bihar and Jharkhand.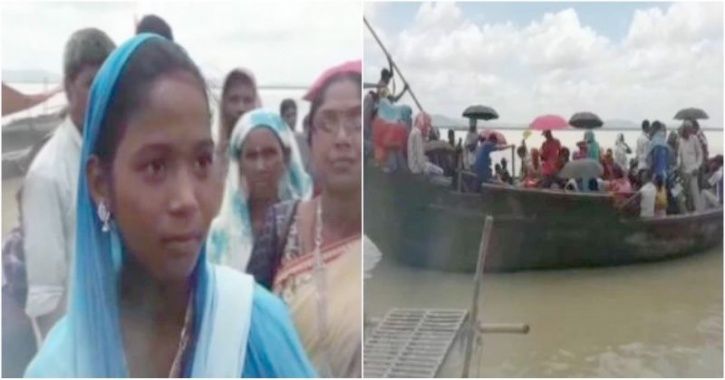 Unfortunately, the service was on halt for eight days, following which her wedding was cancelled. 
It seems that the groom's family didn't want to marry someone with such 'issues'. Therefore, in order to save it, she took a boat herself along with her family to save her wedding. Despite the dangers involved, Sunita and her family travelled and reached Sahebganj after getting the wedding date postponed to July 9.
The couple successfully married on the 9th of July.  
To be honest, it's quite startling to know that a wedding has been cancelled basis the access. Are we still living in a time where relationships or a husband's affection towards his wife can be so feeble?
At the same time, it is amazing how the woman has put end to all the barriers and travelled miles to get what she wanted. When we argue for a world that's equal and fair to both the genders, we should not label certain tasks to a particular gender. What she has done is laudable, and would have been so had it been done by the groom.

Courtesy: IndiaTimes.com