Bihar Can't Tap Private Investment Without Special Category Status: Nitish Kumar
2 min read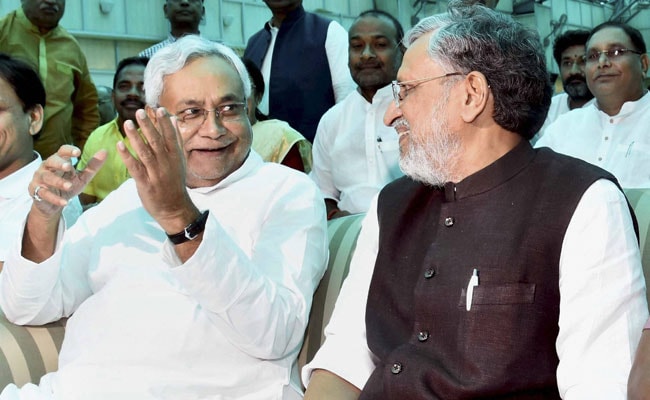 Patna: Bihar cannot attract the private sector investments unless the state gets special status that he had first demanded 13 years ago, Chief Minister Nitish Kumar said at a meeting of state-level bankers meeting in the presence of his deputy and senior BJP leader Sushil Modi. The statement is seen as an effort to not just a reminder to the centre but also reiterate how important the special category status tag – that entitles a state to get generous funding from the centre and tax breaks for industries – was for the state.
Mr Kumar's stress on the importance of the special category status for Bihar's development comes after non-stop taunts from RJD chief Tejashwi Yadav who often accuses him of quietly forgetting the special category status demand that was a key campaign point in the 2015 elections.
Mr Yadav upped the ante earlier this year when Andhra Pradesh's Chandrababu Naidu pulled out of the national coalition because, according to him, PM Modi's government hadn't delivered on his promise for a special category status. It finally led Nitish Kumar to clarify that he hadn't given up the demand "for even one second" even if he wasn't seen to be making a noise about it.
Mr Yadav's barbs had led to some discomfort within Mr Kumar's party for good reason.
Nitish Kumar's party Janata Dal United had last year walked out a grand alliance comprising Lalu Yadav's party RJD and the Congress, replacing them with the BJP which also leads the national coalition.
Senior BJP leader Sushil Modi, who became the deputy chief minister, had then famously declared that the BJP-JDU alliance would put Bihar on the fast track to development, given that it was now pulled by a double engine. It was a reference to the constituents of the alliance being in power at the state and the centre as well.
Encouraged by such assurances, JDU leaders had then spoken enthusiastically of a generous dose of funding from the central government. Maybe, even the special category status. But the centre is learnt to have made it clear that it wasn't going to serve a purpose.
Courtesy: NDTV