Bihar CM under fire after gangsters kill two officials
2 min read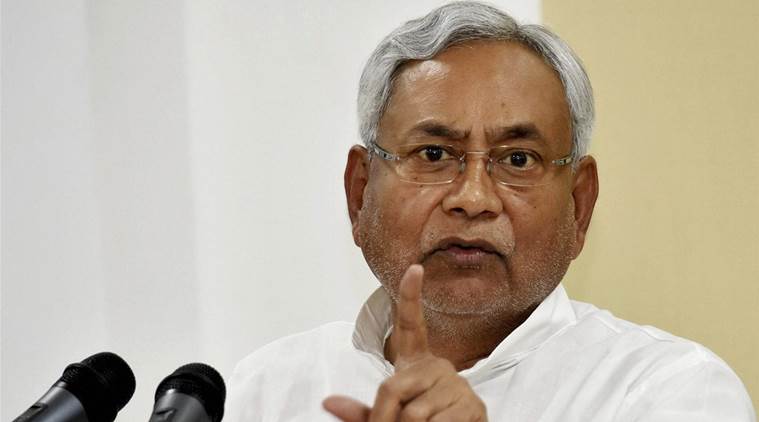 Patna: Rampaging gangsters gunned down two officials in Bihar in the past 24 hours, raising a big question mark over the prevailing law and order situation in the state. While the first official was shot dead in his official residence, another was killed in his office.
In the latest incident, a government official working as Under Secretary in the Planning Department was shot dead by gangsters in the state capital early Tuesday morning.
According to neighbours, the miscreants barged into the government quarters of the official located in the high security zone early this morning and sought the keys of his locker. The miscreants also held his wife and daughter hostage, and threatened to sexually abuse the female members if he refused.
Reports said seeing his family members in their captivity, the official protested which infuriated the miscreants who fired four bullets at him, wounding him badly. He was rushed to a local hospital by the neighbours but he succumbed to injuries soon thereafter. The victim identified as Rajiv Kumar was to retire from service very soon, family members said.
The Bihar Secretariat Employees Association today condemned the killing of their colleague and demanded adequate security for their members. They also expressed grave concern over the failing law and order situation in the state and announced to meet senior officials over the issue.
This is the second major incident of killing in the past 24 hours. On Monday evening, a newly-elected block representative had been shot dead by motorbike-borne miscreants in his office in Vaishali district. Reports said the victim who also happened to be the district secretary of Rashtriya Lok Samata Party (RLSP) had hardly arrived at his office located at Jandaha block and was heading towards his chamber when the gangsters fired at him from close range.
The miscreants fled the scene taking advantage of chaos which prevailed after the incident. According to witnesses, the miscreants were wearing helmets and hence couldn't be identified.
The severely wounded official was immediately rushed to a local hospital where he succumbed to his injuries. The victim has been elected a few days back.
The news of his death infuriated his supporters as the angry youths went on the rampage, setting afire the local police station and ransacking the block office. The police reacted by opening fire on the rampaging mob, killing one and injuring six others. Meanwhile, the police have enforced prohibitory orders in the area.
The federal minister and RLSP chief Upendra Kushwaha hit out at the state government over the killing of his party colleague and criticised the law and order situation prevailing in the state. "Very saddened by the killing of my newly-elected party official. Mr Nitish Kumar, after how many deaths will the state administration come to its senses?" asked Kushwaha, a key ally of the chief minister.
Courtesy: Gulf News