Bihar shelter homes to have cameras, mics
2 min read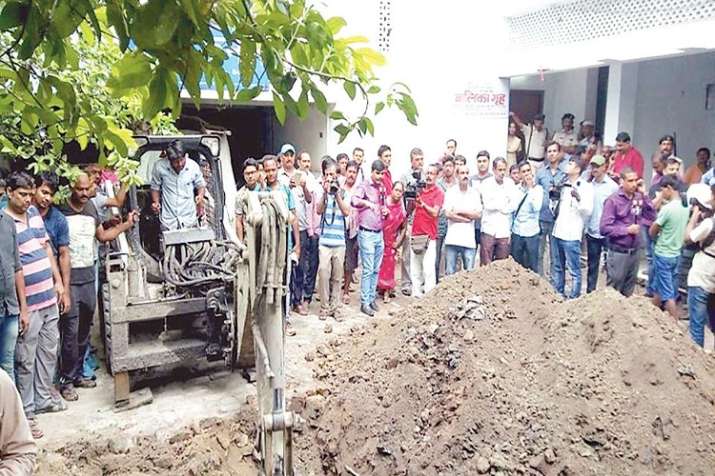 NEW DELHI: Bihar government will fast-track a project to install cameras and microphones in all shelter homes in the state for "real-time monitoring" in the aftermath of Muzzafarpur child sexual abuse scandal, which embarrassed the government and forced Manju Verma to quit as social welfare minister. There are 100-odd shelter homes in Bihar.
The Rs 90-lakh worth project was approved in April, and now it's being speeded up, a person familiar with the development told ET.
The cameras will be placed in a manner to especially keep a watch on entry of outsiders into shelter homes, like on the entry gate and outer building, according to a state government proposal. In the Muzzafarpur case, it was alleged that outsiders who were allowed into the shelter home sexually abused the 46 children there. Each of the child shelters will get six CCTV cameras, a microphone and hard-discs to record 30 days of footage and network video recorders.
Senior officials in the district will be mandated to go and review the footage of each child centre in their jurisdiction to ensure there is no abuse or irregularity in terms of food, clothing or accommodation at the said shelter. Senior officials of the state will also be mandated to review the footage, if and when required.
The child shelter authorities could be penalised if the CCTV network is found to be compromised or deliberately shut down, as per the government proposal.
ET reviewed a copy of the proposal. There is one hitch in the proposal though. As per the present law, the identity of such children who are in conflict with law cannot be disclosed to any person and the same is a criminal offence.
Hence, all child shelter authorities and relevant district officials have to give an undertaking that in no event will the identity of children being monitored will end up being disclosed to any person and the footage will not be leaked to the media or any other person.
Courtesy: ET Bureau