Minister Inaugurated Delhi Bus Service From Bihar 2 Days Before Accident
1 min read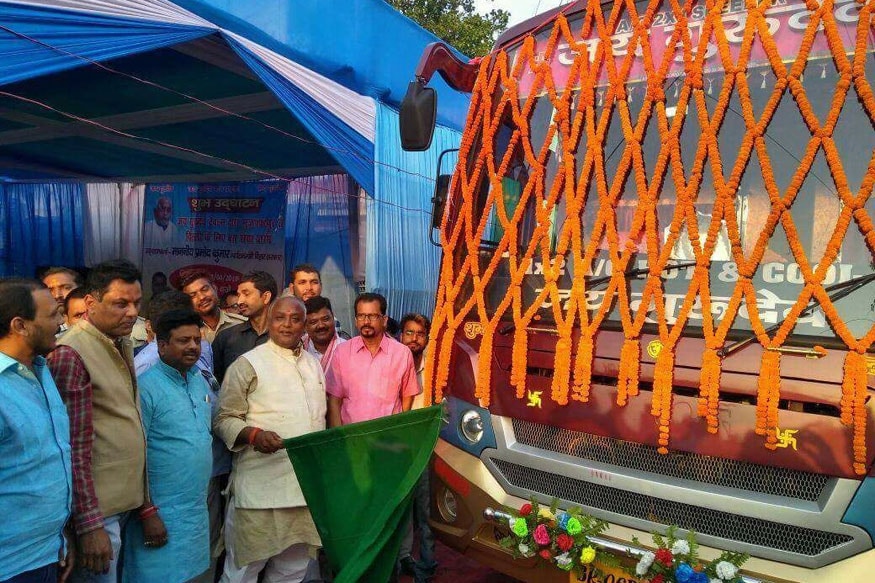 Patna: Bihar Tourism Minister Pramod Kumar had inaugurated a private Muzaffarpur-Delhi bus service on April 30, just two days before a bus plying on the same route toppled and caught fire, injuring 13 passengers.
Soon after the incident, Transport Minister Santosh Nirala asserted that all Delhi-bound buses were plying illegally on tourist permit and has landed his cabinet colleague Pramod Kumar in trouble.
Authorities cracked the whip on bus operators immediately after the accident on Thursday in East Champaran. Most bus operators have since gone underground.
However, in a major embarrassment, Kumar can be seen posing in pictures during the bus inauguration ceremony of bus agency Jai Gurudev. A banner in the background reads: "We are happy to inform that Jai Gurudev travels is starting a regular bus service from Muzaffarpur to Delhi and honorable tourism minister Pramod Kumar will flag off the bus."
Pramod Kumar told News18, "I accept that I flagged off the bus as it was 'not a tourist bus'. But I have done nothing wrong. The operater told me that they had the permit to run the bus."
When asked about Nirala's statement that the state government had not issued any bus permit for Delhi, he said, "Bus operators obtain permits from all transit states. The owner of the bus I inaugurated told me that he had availed permits from Bihar, UP and Delhi government, separately."
Courtesy: News18