Tejashwi Yadav accuses CBI of shielding CM Nitish Kumar, his deputy Sushil Kumar Modi in Bihar's Srijan scam
2 min read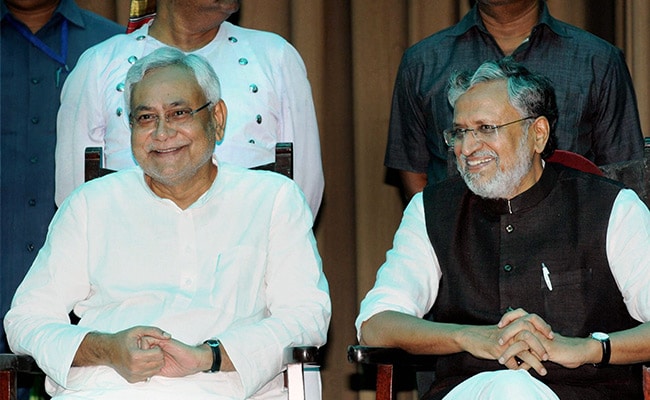 PATNA: Bihar Opposition leader Tejashwi Yadav of RJD on Thursday accused CBI of shielding Chief Minister Nitish Kumar and his deputy Sushil Kumar Modi in the Rs 2,500-crore Srijan scam, in which government funds meant for welfare schemes were siphoned off.
Yadav, who is the younger son of RJD chief Lalu Prasad Yadav, said both Kumar and Modi had full knowledge of the scam when JD(U) and BJP ran Bihar's coalition government before 2013. In a series of tweets on the matter, he also said the state government did not act on the scam despite complaints received from Reserve Bank of India (RBI) and the finance ministry.
Claiming that the massive scam, which occurred between 2006 and 2016 but became known only in August 2017, continued "under the able guidance" of Sushil Modi, Tejashwi said the pilferage of public funds had Nitish Kumar's "sound and known patronage".
Attaching several transaction statements from the account of the NGO, Srijan Mahila Vikas Samiti Ltd, at Indian Bank in Bhagalpur, Tejashwi wrote: "Sushil Modi's sister Rekha Modi and niece Urvashi Modi received crores of rupees from Srijan scam… Sushil Modi & Nitish Kumar are direct parties in 2500 Cr Scam but CBI not naming & questioning them. Why?".
Hitting out at the RJD leader, Sushil Modi said on Thursday that the Srijan scam began during the RJD rule, when Lalu Prasad Yadav's wife Rabri Devi was Bihar chief minister. "It was during Rabri Devi's tenure in 2003 that Srijan Mahila Vikas Samiti was granted a fake affiliation with the district central cooperative bank in order to increase Srijan's business and then instructions were issued by the government to all BDOs to open bank accounts of government departments there," he said.
"It was after Lalu Prasad Yadav's demands that the state government handed the probe of this scam to CBI. Nobody can escape CBI if they are responsible for this scam, may they be Lalu, Rabri Devi, Rekha Modi or anyone else," said Modi.
Tejashwi Yadav raked up the Srijan scam issue a day after Modi alleged that the RJD leader had been working as a "handling and storage agent" of steel company Jindal Steel and Power Limited (JSPL) since 2012 and that he had deliberately omitted this fact in his affidavit filed before the Election Commission during the 2015 Assembly polls.
Courtesy: Express News Service