Tejaswi writes open letter on sexual exploitation of girls in Bihar
1 min read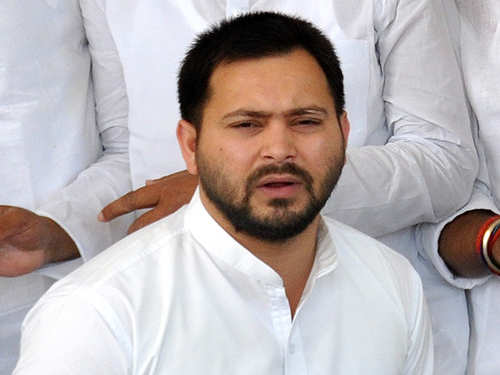 Patna: Leader of Opposition in Bihar Assembly Tejaswi Yadav today released an open letter to people of the state on growing number of rapes and sexual exploitation and exhorted them to participate in his 'cycle march' in maximum number to build pressure on the state government to mend its way.
Mr Yadav pointed out in his open letter how Nitish government is 'shielding rapists of innocent girls and perpetrators of sexual violence against women instead of taking stern action against them'.
He said that not only incidents of rape were on alarming rise, the number of loots, kidnappings and other unlawful activities had also reached an alarming level.
Courtesy: UNI