Those guilty in recent glaring incidents will not be spared: Bihar CM Nitish Kumar
3 min read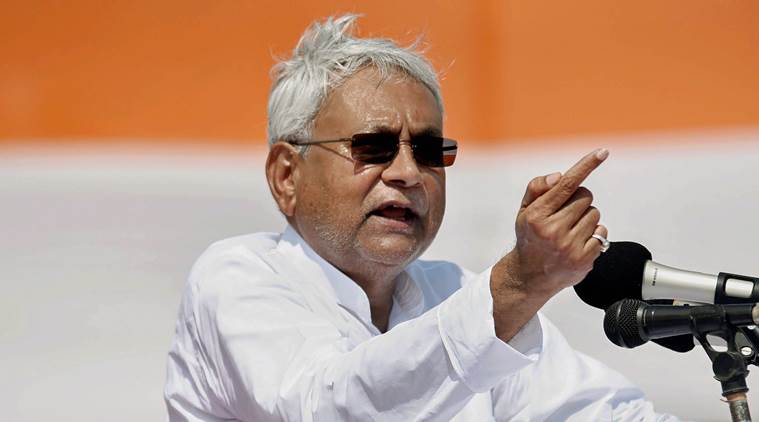 In an indirect reference to the Muzaffarpur shelter home sex scandal, Bihar chief minister Nitish Kumar today said his government is committed to bringing to justice those found guilty in some glaring incidents that have recently come to light.
He was speaking at the historic Gandhi Maidan here at the 72nd Independence Day celebrations. His deputy Sushil Kumar Modi and state assembly speaker Vijay Kumar Chaudhary, among others, were present on the occasion.
"Some glaring incidents have recently come to light. The guilty will not be spared. Our emphasis is on quick investigation, arrests of the accused and speedy trial. We will try to uphold law and order under all circumstances," he said.
Kumar was apparently alluding to the horrific sexual abuse of girls at a state-funded shelter home in Bihar's Muzaffarpur city which sparked nationwide outrage. Medical examinations of 34 of the 42 inmates of the shelter home confirmed they were sexually exploited.
In another incident, two women inmates died under mysterious circumstances at a shelter home for mentally challenged women in Patna. Speaking about corruption, Kumar asserted his government will never compromise on it.
"We have never compromised on the issue of corruption nor will we do so in future. Whoever is found involved in corruption, be it a public servant or an organisation, nobody will be spared," he said.
Kumar had walked out of a 'mahagathbandhan' (grand alliance) of the opposition with the Congress and the RJD last year after the latter's leader and his then deputy Tejashwi Yadav, facing graft charges, refused to step down.
In an apparent message to his current ally, the BJP, Kumar said his government is striving to maintain an atmosphere of communal harmony in the state. "We make constant efforts to ensure that an atmosphere of communal harmony always prevails in the state," he said.
Various districts of Bihar witnessed a spate of communal clashes around the festival of Ram Navami this year, leading to criticism from the opposition parties that Kumar was not able to rein in attempts by the BJP to communally polarize society.
The chief minister announced that a rural transport scheme would soon be launched wherein youths belonging to the SC, ST and OBC communities will be provided with grants of up to Rs one lakh for purchase of vehicles with a capacity of four to 10 passengers.
He also announced that contractual employees in various government departments will soon be provided with a number of benefits based on recommendations made by a high-level committee set up for the purpose.
Kumar said a centralized police control room was being set up which will enable people to seek assistance in case of a mishap or a crime in any part of the state by dialling 100.
Later, he participated in another function at a 'Mahadalit tola' where he apprised the people of the steps being taken by his government for the betterment of the SCs and STs. Kumar visits a Mahadalit settlement every year on the Independence Day to hoist the tricolour.
Meanwhile, Bihar Governor Satya Pal Malik also unfurled the national flag at the Raj Bhavan in the presence of Bihar police personnel, officials and school children and greeted the people of the state.
Courtesy: PTI