Rahmani30 shines with NEET and Bihar Board​,​ but performs lower than expectations in IIT Advanced
2 min read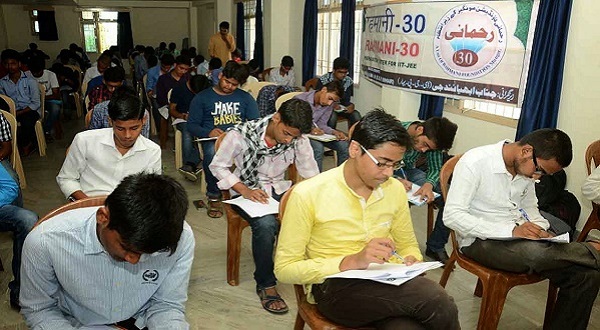 About 20 percent students​ of Rahmani30 made their way to the prestigious and extremely competitive Advanced Joint Entrance Examination of the Indian Institute of Technology (IIT JEE Advanced)​, claimed the press statement released by the institute on Sunday​. Since 2009, Rahmani Program of Excellence has achieved its fame through consistent and superior performance at the national competitive examinations. Over the last decade, the institute has consecutively outperformed itself and has added more dimensions to its service offerings​, said the statment further.​
However, th​e performance is​ much lower than Rahmani30's last few years of performance wh​ere​ more than 52​ percent​ of their students​ were selected​ in this exam. Fahad Rahmani, the CEO of the organization, displayed his remorse on not meeting expectations. He said that he was determined to understand the root cause of this issue and resolve it in the upcoming year. ​"​This year the IIT has dramatically reduced the number of qualification by as much as 200​ percent​ from 56 thousand to 18 thousand. Students from Bihar may also have been harder hit due to the incorporation of computer-based testing, as students in this region are generally not familiar with the computer-based testing​," said Rahmani​.
Rahmani Program of Excellence also started preparing both female and male students for Medical entrance test known as NEET. 10​0 perce​n​t​​ of its 62 students from this stream made ​across the NEET cut-off while 57 students were above the 90th percentile as opposed to 22 last year. Top rankers from the center included Ansari Abdullah who achieved an All India Rank (AIR) of 334C/1260G, Md. Fahad Khan was at 1154C/1612G, and Saima Razi achieved 3030C/4537G. ​The press note said that ​this year Rahmani30 expanded its student base by almost 100​ percent​ from last year and prepared 62 students in the Medical stream. Although 100​ percnet​ of students also qualified the NEET exam last year, the ranks and overall achievements are much higher this year.
​"​This year, for the first time, eight of Rahmani kids also appear in the top 20 list of the Bihar Board exams. A total of 40 students took the Bihar board exam and 97.5​ percent ​achieved first division. Similarly, in the CBSE Senior Board of Secondary Examinations 28​ percent​ achieved distinction whereas 96​ percent​ students achieved first division​," said the press statement. ​
Note further said that ​Rahmani​​ Program of Excellence has gone global this year. For the first time​, ​entrance examination was conducted in the United Arab Emirates. ​The institute counts it as "a great opportunity for these students to prepare for universities of national importance and seek their higher education in one of the top-ranked universities in India"​. Rahmani​​ Program of Excellence​ has​ also launched Mentor30 initiative to extend its reach. Under this program 30 graduates will be selected from across India and will be trained on Rahmani30 process of teaching & learning and will be on job with Rahmani Program of Excellence.
IIT-JEE Advanced 2018 Result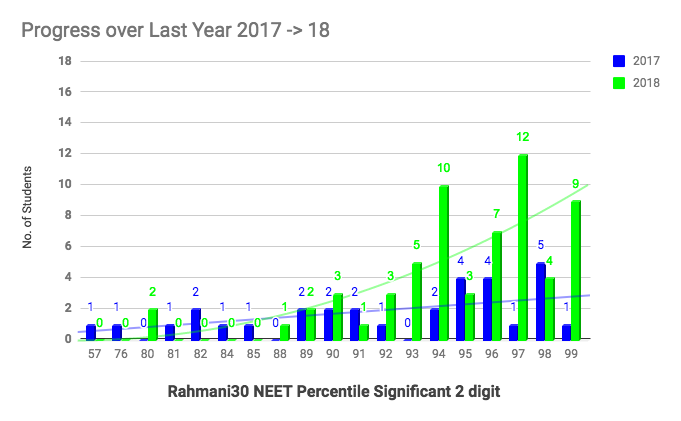 Courtesy: TCN News​