Airtel Rs. 649 Postpaid Plan Now Offers 90GB of Data, Unlimited Voice Calls to Take on Jio, Vodafone
3 min read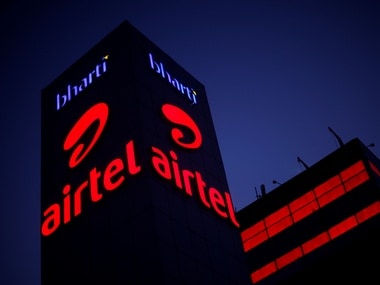 Airtel has reportedly revamped its Rs. 649 postpaid plan to offer 80 percent more data to its subscribers. The telco had reintroduced this plan back in April after a temporary discontinuation. The Rs. 649 plan falls under Airtel's 'Best Selling Postpaid Plans' under MyPlan Infinity that also has other offerings worth Rs. 399, Rs. 499, Rs. 799, and Rs. 1,199. While most of the other plans remain unchanged, the refreshed Rs. 649 plan is said to now offer 90GB of data to Airtel postpaid subscribers. Previously, the same Airtel plan offered 50GB of 3G/ 4G data to its customers, but is now offering 50GB of data with rollover facility. For comparison, Jio only has one postpaid plan worth Rs. 199 that offers 25GB data to its subscribers. Earlier, Jio had a Rs. 799 postpaid plan that offered 90GB of data with a 3GB daily limit, but that plan has been discontinued now.
Under the new Airtel Rs. 649 plan, apart from the 90GB of data per month, the revamped offer includes 100 SMS messages, unlimited voice calls, even on outgoing while roaming, and without any FUP limit, reports TelecomTalk. This postpaid plan is said to provide 3G/ 4G data with rollover facility, meaning the unused data of one month gets added on to the next one.
Additionally, the Rs. 649 pack reportedly alzo comes with a few other benefits that remain the same as before. Under the new plan, Airtel is still offering a free add-on connection facility that enables a user to add a child's Airtel postpaid connection to the primary account and avail the same benefits. Previously, Airtel subscribers had to pay Rs. 99 for adding a new postpaid connection to the family, but now the postpaid plans come bundled with an add-on connection option. Also, subscribers can avail a one-year subscription to Amazon Prime.
Besides the above-mentioned benefits, the Airtel Rs. 649 unlimited plan is said to also come with Wynk TV subscription, access to its library of Live TV and Movies, and Handset Damage Protection.
Notably, the revamped Rs. 649 plan appears to be available to select users in some regions. We can expect a wider rollout in the coming days. Meanwhile, as mentioned, the other postpaid plans remain unchanged, but we can expect Airtel to refresh the lineup with additional data benefits.
In terms of offers from competitors, Vodafone recently revamped its Red postpaid plans priced between Rs. 399 and Rs. 2,999, to provide unlimited calls and more data to its subscribers. Under the new plans, users will get up to 300GB of data, Netflix and Amazon subscriptions, and more. The telco also announced a new Rs. 299 Red Basic postpaid plan that comes with 20GB of data.
For comparison, Jio's Rs. 199 postpaid plan gives the user a total of 25GB 4G data, free unlimited voice calls, 100 SMS messages, and complimentary access to Jio's entire suite of apps for a standard bill cycle. Users can avail additional data at Rs. 20 per GB for the next 500GB. This plan entails a security deposit of Rs. 250 which is 100 percent refundable, and Jio Prime membership worth Rs. 99.
Courtesy: Gadgets 360