100 Musahar Families Rendered Homeless in Bihar's Khutauna, CPI(M) Extends Support
2 min read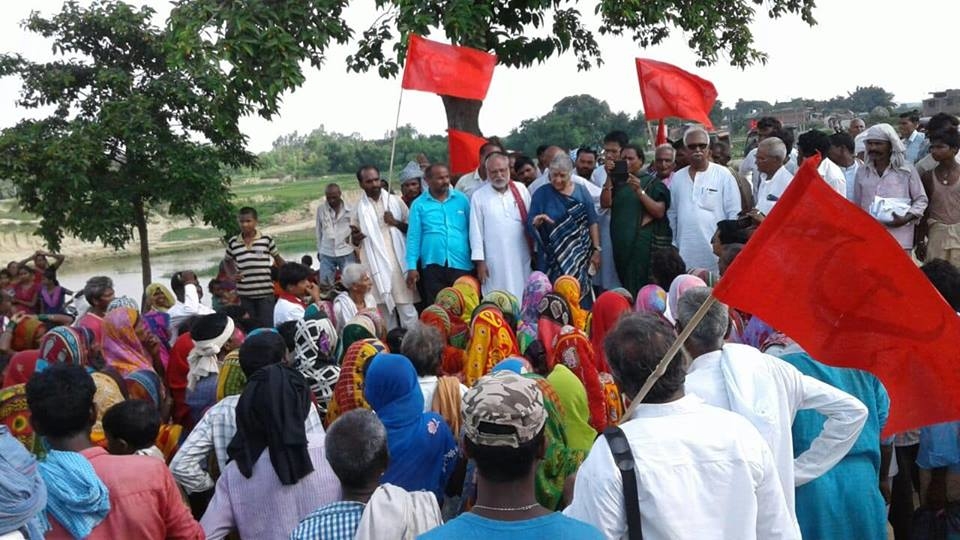 More than 100 families from the Musahar community have been residing in the Khutauna High School campus of Bihar's Madhubani District, after their village Mogala was demolished on July 1 by the government authorities. Since then, the victims are leading a struggle and demanding for alternate housing and compensation from the government.
On July 26, CPI(M) organised a 'dharna' – protest and a rally in Khutauna Block, demanding the Nitish Kumar government to immediately rehabilitate the homeless by providing each family with 10 Decimal Land, electricity, water, school and other basic facilities which were taken away from them. CPI(M) Polit Bureau member Subhashini Ali, Bihar state secretary Awadhesh Kumar, and other leaders took part in the protest. Mogala Village is located at a distance of 1 kilometre from Khutauna block.
Several houses were demolished in Mogala village after two landlords allegedly belonging to the ruling JD(U) party claimed the ownership of the land referring to a court order. Musahars – a Dalit sub-caste, whose members are identified as Maha-dalits in Bihar, is one of the lowest castes in the traditional hierarchy.– These people are arguing that their houses were constructed under Indira Awas Yojana by the government in the late 1980's and that they have been residing in Mogala for the last 50 years.,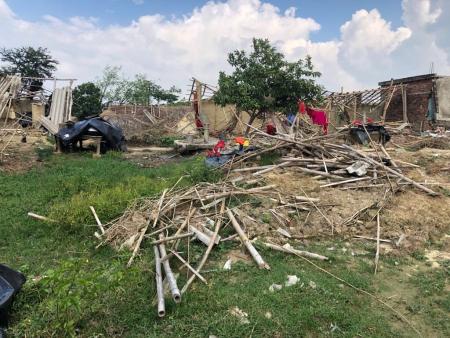 "After the officials demolished their houses on July 1, the Musahars are left with no place to live and their condition is worsening due to continuous rains. All the victims including children, women and elderly people are taking shelter in the Khutauna high school which is not even equipped with proper sanitation facilities," Awadhesh Kumar told Newsclick. He added that it was their party was the first one to reach out in support of the victims. "CPI(M) has been providing the victims with food, clothes and other essential needs on daily basis by collecting funds," Kumar said.
Awadhesh Kumar alleged that atrocities against women, Dalits, and minorities have been on a rise in Bihar under the JD(U) and BJP led government. To register a protest against growing atrocities against women, Dalits and 'institutional' sexual abuse, Left parties including CPI(M), CPI, CPI(ML), SUCI(C) and RSP have called for a bandh in Bihar on August 2.
Addressing the rally, Subhashini Ali questioned why the Nitish Kumar government failed in keeping up with promises made to the Maha-dalit communities. "CM Nitish Kumar promised to allot 5 acres of land to landless Dalits during elections, instead, his government is taking away their lands and houses," Ali said. She further added that in Kerala, West Bengal and Tripura, land distribution policies were properly implemented under left parties' led governments, which is not the case in rest of India.
According to the state Maha-dalit Commission's interim report, Musahars constitute of about 2.2 million of the population in Bihar. However, community activists claim their population is not less than 3 million in the state.
Courtesy: NewsClick.in