One year of NDA govt in Bihar mired in controversies
3 min read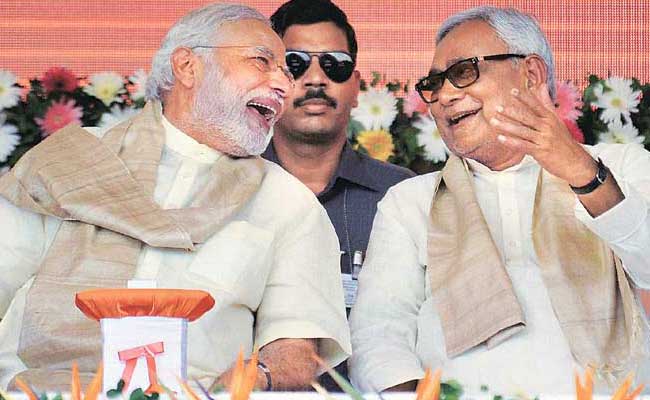 PATNA: The NDA government in Bihar completed one year on Friday amid allegations by the opposition RJD, Congress and Left parties that the "double-engine" of PM Narendra Modi and CM Nitish Kumar derailed in the state on several fronts, including corruption and crime.
Since joining hands with the BJP on July 27 last year after dumping the Mahagathbandhan government with RJD and Congress, the Nitish-led government has struggled to keep its image clean, be it on Bhagalpur communal violence or in Srijan scam and rape of at least 29 girls at Muzaffarpur shelter home (balika grih). The state government had to recommend for a CBI probe into the Srijan scam and Muzaffarpur shelter home rape case. Union minister and BJP senior leader Ashwini Kumar Choubey's son Arijit Shashwat was accused in the Bhagalpur communal violence case and had been arrested subsequently after the opposition accused Nitish of compromising with his secular credentials.
The opposition parties attacked the Nitish government over the alleged diversion of more than Rs1000 crore by the bank and government officials in Bhagalpur and other districts to Srijan Mahila Vikas Sahyog Samiti Limited since 2003. Close on the heels of Srijan scam surfaced around Rs15-crore toilet scam in Patna district in December last year.
Nitish made it clear that his party JD(U) would never compromise on communal, corruption and crime issues.
"JD(U) is committed to the welfare of all sections of society, including the minorities. We do not indulge in vote bank politics. As far as corruption and Muzaffarpur children home case are concerned, it was the government which raised the issues and initiated investigations. We are in the government with responsibility and impartiality," JD(U) spokesperson Ajay Alok said on Friday.
Nitish also remained at the centre stage in debates among the NDA constituents on the face in Bihar for the upcoming Lok Sabha elections, leading to verbal duel between their leaders. It stopped only after BJP chief Amit Shah's meeting with Nitish in Patna earlier this month.
Another salient feature of NDA government's one year was amending the "draconian" provisions of the Bihar Prohibition and Excise Act, 2016 through a bill passed in the legislative assembly in this monsoon session.
RJD chief Lalu Prasad's son and Mahagathbandhan's CM face Tejashwi Prasad Yadav also had a tough time in handling his party and family during the last one year. Within months of losing power as the Mahagathbandhan government partner in Bihar, the former deputy CM's father was convicted in the multi-crore fodder scam in December last amid rumours of rift with elder brother Tej Pratap Yadav. Tejashwi is also faced with the herculean task of keeping the opposition flock united in Bihar.
Social scientist and economics professor at Patna-based A N Sinha Institute of Social Studies, D M Diwakar, claims Tejashwi's visibility has improved and he acts as a seasoned politician. "Tejashwi has proved his mettle on various fronts and pressurised the government to recommend for a CBI inquiry into Srijan scam and Muzaffarpur children home case," Diwakar said.
Courtesy: TNN