Backroom talks on, say allies
2 min read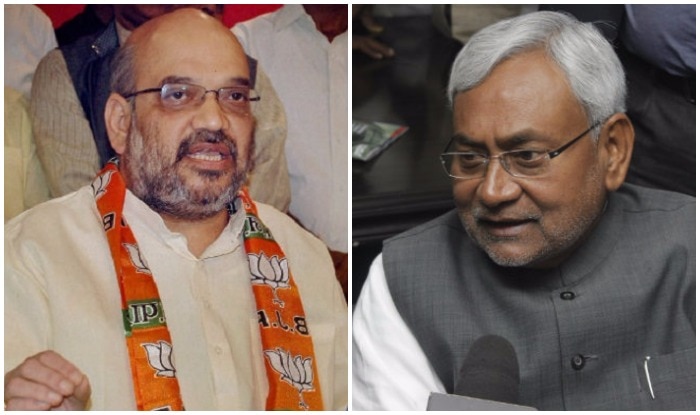 Patna: The BJP and the JDU camps have indicated that they have started backdoor negotiations over seat-sharing for the next general elections.
On July 16, JDU national president and Bihar chief minister Nitish Kumar had said the BJP was expected to come up with a proposal on seat-sharing in 4-5 weeks. His statement had come just four days after he had a one-on-one meeting with BJP national president Amit Shah on July 12 during the latter's visit to Patna. Shah had then visited Nitish's residence for a dinner.
Quizzed about the proposal about which Nitish had spoken almost a month ago, a senior a JDU functionary on Monday told The Telegraph: "We have had some informal discussions with the BJP leaders in the past few days during which they gave us very positive signals. As things are moving in the right direction, we would like to wait and see how things finally unfold."
The JDU functionary mentioned the presence of some other factors, which may prolong seat-sharing talks because the BJP leadership had to deal with some other NDA constituents such as the Upendra Kushwaha-led RLSP while finalising its seat-sharing formula.
Asked about the JDU's likely stand once the negotiations reach the final stages, the JDU functionary said: "We set an example during the 2015 elections when we agreed to give an equal number of seats to the RJD. Something similar may be chalked out and the BJP and the JDU may contest an equal number of seats but we have not discussed this issue within the party till now. We first want to see the offer that comes from the BJP."
The BJP camp, too, hopes for an amicable outcome of the seat-sharing discussions. "As I had said earlier, we stand for keeping the NDA intact in Bihar. The JDU being one of the main constituents and also our time-tested partner when it comes to scripting electoral victories, our party would come with honourable offer for it," a senior BJP leader said.
He maintained that the central leadership of the party had clearly hinted that nothing would be done that might create trouble in the alliance. "Our aim is clear. We are working to ensure the NDA's victory in the 2019 elections and making Narendra Modi the Prime Minister of the country once again," added the BJP leader.
Courtesy: The Telegraph