Rajdharma snipe at CM Nitish Kumar
2 min read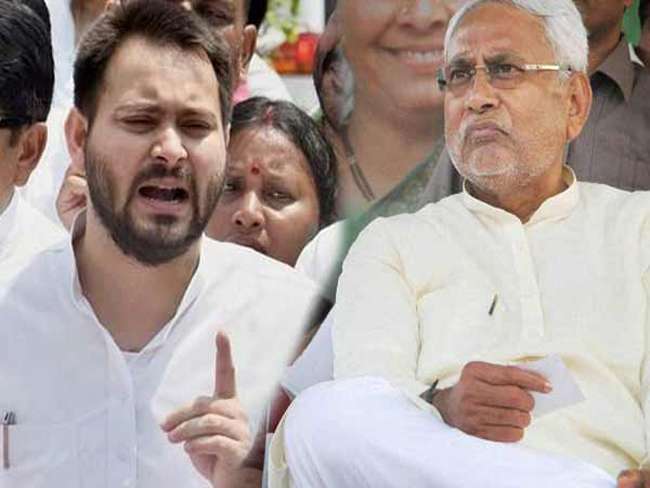 Patna: Tejashwi Prasad Yadav on Monday slammed Nitish Kumar over the deaths at Aasra in Patna, alleging that the chief minister has forgotten his "rajdharma" for the sake of power.
The RJD leader also alleged an organised flesh trade flourished from Aasra, the shelter home for women with mental disabilities, as a neighbour had claimed luxury cars would make rounds near it at night.
"Most shelter homes in Bihar remain a den of sexual exploitation in spite of the TISS (Tata Institute of Social Sciences) report five months ago. After Muzaffarpur, Madhubani, Chhapra, two women have died at Aasra in Patna, and still he (Nitish) is silent. The question is what are you doing? Are you ashamed of giving in your resignation?" Tejashwi wrote on his Twitter handle on Monday afternoon.
The deaths at the Aasra shelter home have come on the heels of the sexual abuse cases in Muzaffarpur.
Tejashwi kept up his attack on the chief minister on the microblogging site. He wrote: "Two women have died in mysterious conditions at Aasra Grih, situated a few minutes away from the chief minister's official residence, under the chief minister's nose. Police did not have any clue, and one of the bodies was cremated too. Nitish ji, have you forgotten rajdharma for the sake of power. Isn't your conscience ( antaratma) bothering you?"
The Aasra shelter home runs from a three-storeyed rented building in the Rajiv Nagar area, 4km away.
Patna police have arrested Chirantan Kumar, the secretary of Anumaya Human Resources Foundation, the NGO that runs Aasra, and its treasurer Manisha Dayal late on Sunday evening.
The JDU took a dig at Tejashwi for his attacks on the chief minister.
Spokesperson Ajay Alok said: "If Tejashwi had known the G of governance, he would have understood how the government has acted and how the government machinery is active. The government has decided that it will run all shelter homes from now. But since, he (Tejashwi) does not know the G of governance, he fails to understand these basic issues and keeps on uttering nonsense."
Courtesy: The Telegraph