Why Bihar Energy Minister Bijendra Yadav is upset with national media
2 min read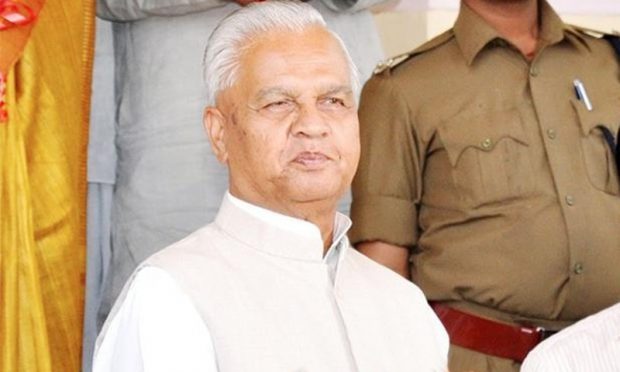 Bihar Energy Minister Bijendra Yadav is upset that good things about the state were not being projected by the national media as well as they should have been. In the wake of the alleged instances of sexual abuse at a government-funded shelter home in the state, the negative perception about the state had tarnished the image of the ruling class, he rued. He added that the government's Har Ghar Bijli scheme, conceived in 2015, was not being appreciated as much as the Centre's Saubhagya scheme that was launched after it. When one wakes up in the morning it seems that only bad things happen in the state, he said, while speaking at an event.
Nitin 'daredevil' Gadkari
Union Road Transport and Highways Minister Nitin Gadkari is a daredevil, or so he claims. While addressing a gathering in New Delhi recently, he gave an example to demonstrate that while the government appeared to lack self-confidence at times, investors had full faith in it. Gadkari told the audience that the day he launched the initial public offering (IPO) for Cochin Shipyard at the Bombay Stock Exchange last August, the Sensex crashed 300 points in early trade. "My secretary advised me to postpone the IPO as it was not turning out to be an auspicious day. I am not a gyani (learned man) but I am a daredevil. I told him let's go ahead with it. The IPO was oversubscribed 76 times," Gadkari said.
One year, many milestones
On Saturday, as M Venkaiah Naidu completed one year as Vice-President, his office recalled the milestones crossed. It said Naidu had visited 28 of India's 29 states, including all the Northeastern states. The only state that Naidu couldn't visit was Sikkim because of bad weather. He visited 56 universities, 15 research institutes and addressed 29 convocations. Naidu met 22 foreign leaders in India and reached out to 450 people daily. According to Naidu's office, the Vice-President attended 313 "major outdoor events" in 365 days. Further, 27 Bills were passed in the Rajya Sabha during the three sessions that Naidu presided as chairman of the House. What his office didn't point out was that three out of the four sessions of the Rajya Sabha that Naidu had presided over had also been some of the least productive in recent years. Opposition MPs had complained that they were not given the opportunity to raise matters of public importance, which forced them to disrupt proceedings.
Courtesy: Business Standard