Prakash Jha's Bihar mathematician biopic in legal fix as Vashishta Singh's brother denies giving rights
2 min read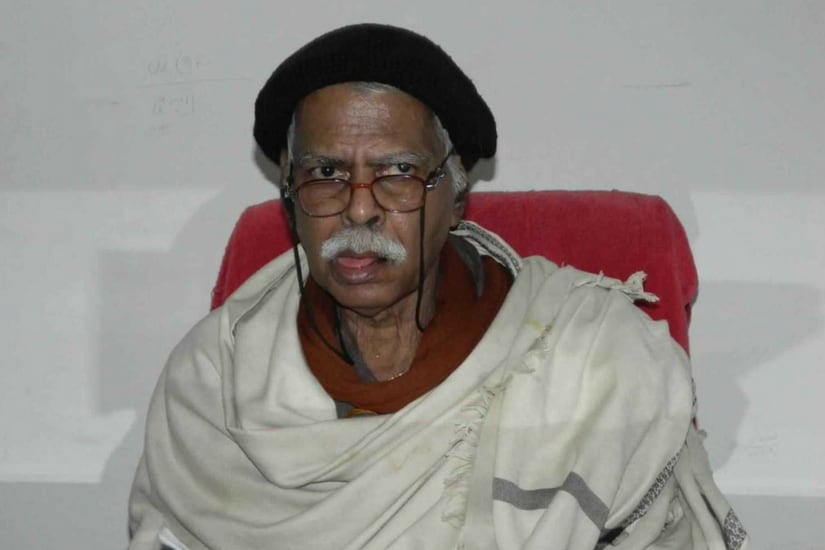 Acclaimed filmmaker Prakash Jha annnounced that he will direct a film on Bihar's mathematician Dr. Vashishtha Narayan Singh. Now, according to a report by Mumbai Mirror, the mathematician's brother, Ayodhya Prasad Singh, has denied giving the rights to any third party.
The Mumbai Mirror report quotes his statement as follows, "I, Ayodhya Prasad Singh, clarify that Mr Vashishtha Narayan Singh is of unsound mind and as per law, a legal manager is required to deal with his person and property and there is no legally appointed manager yet. My brother Mr Harishchandra Narayan has applied to the court to appoint him as guardian/manager of Mr Vashishtha Narayan Singh, final order on the same is pending."
In his statement, he clarifies that no member from Vashishtha Narayan Singh's family has granted any rights with respect to the mathematician's biopic to Reel Life Entertainment Pvt. Ltd or Priti Sinha, and the matter is subjudiced. He further informs that till there is no legally appointed guardian/manager, no one in the family has the authority to grant any rights with respect to Vashishtha Narayan Singh's life/person or property.
According to the family's claims, Dr. Singh has been suffering from schizophrenia since the last decade.
On the other hand, the biopic is to be produced by Vinay Sinha and Priti Sinha. They said they are going ahead with the film on the basis of the exclusive rights granted to them through an agreement dated 24 April 2015. Their statement states that the Patna Civil Court passed an injunction order in their favour thus restraining the family members of Vashishtha Narayan Singh to give the biopic rights to any third party/s.
Prakash Jha has been confirmed to direct the film and cast and credits are being finalised, the producers' statement read.
Courtesy: FirstPost