Bollywood film draws flak for female masturbation scene
3 min read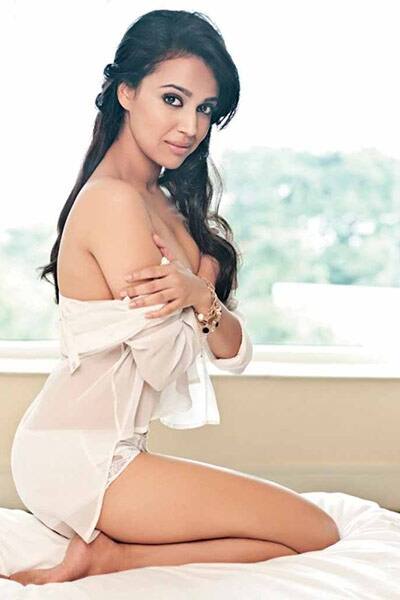 A hit Bollywood film described as India's answer to Sex and the City is causing controversy for its depiction of women masturbating, having casual sex and smoking.
Veere Di Wedding, Hindi for Friend's Wedding, is a buddy comedy about four childhood friends who live in Delhi's upmarket southern neighbourhoods and reunite for one of their weddings.
One is desperately seeking a husband, another going through a divorce, one has eloped and now has a child and the other is about to be married to a man she is unsure whether she loves.
The women drink, flaunt their wealth, have sex and swear, and in the film's most controversial scene the actor Swara Bhaskar's character masturbates using a vibrator – the first time such a scene has appeared in Hindi cinema.
The film also stars Kareena Kapoor, Sonam Kapoor and Shikha Talsania and was produced by Ekta Kapoor, who is known for creating films aimed at women with strong female casts.
It has drawn huge audiences, earning $7.8m (£5.8m) in India since its 1 June release, according to Box Office India.
The masturbation scene has been criticised on social media. In one widely circulated post on Twitter, a person claims to have taken his grandmother to the film and says they were embarrassed and ashamed.
The same language was used in dozens of other tweets, raising suspicions that a campaign has been organised against the film and Bhaskar in particular, one of the few Bollywood actors to regularly speak out against intolerance, sexual harassment and religious nationalism.
Bhaskar told the Guardian she had been expecting some backlash. "We have a culture of silence around female desire and sexuality which is pretty pervasive," she said. "It's the first time Hindi cinema is owning up to the fact that women are pleasuring themselves."
India's film censorship board is notoriously conservative. It cut kissing scenes from the most recent James Bond movie and this week bannned the Hollywood film Love, Simon, which depicts a teenage gay relationship.
The scene depicting Bhaskar's estranged husband walking in on her as she masturbates survived the censors, but her vibrator was ordered to be blurred out.
Bhaskar shrugged off the criticism, but said she was more surprised at objections to scenes of women smoking, drinking and swearing. "I thought that was common enough in urban India now, especially among empowered or working women," she said. "We, like men, sometimes do unwind with a smoke or alcohol.
"And the swearing part I find very odd because we have a culture where, if you look at folk songs or villages or the kind of banter that goes on at weddings sometimes, it's not a prudish culture really."
The film is part of a wave of Indian films in the past decade to push women's perspectives, tentatively depict homosexuality and break other former cultural taboos.
Bhaskar said Veere Di Wedding's box office success showed Indian audience were "not as prudish as we assumed them to be. There are so many things that are acceptable in India that earlier were not. It's not unusual any more in urban India to know gay people. This is a country where unmarried women are increasingly being accepted as normal."
Courtesy: The Guardian