Mallika Sherawat Chooses ZEE5 for Her Web-Series Debut
2 min read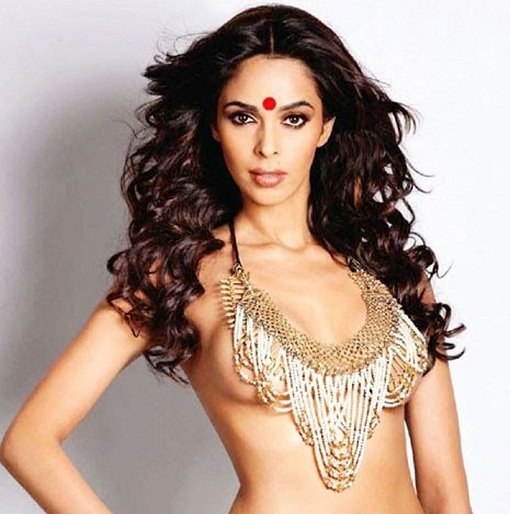 MUMBAI— In a first-of-its-kind series, ZEE5 has launched "The Story," a web series that gives a quirky peek into the lives of celebrities through incidents that are either their worst nightmares or their favorite fantasies. For the series, ZEE5 has featured Swara Bhaskar's and Sumeet Vyas' stories, and an episode featuring Mallika Sherawat will release Jun. 26.
"The Story" has a different take on bridging the gap between reel and real-life. The series highlights select incidents from the lives of each of the actors. Now it is anybody's guess if the incidents are real or a figment of their imagination. The series is available on ZEE5 in Hindi, Bengali, Tamil, Telugu and Marathi.
With the latest episode featuring Sherawat, audiences are in for a dose of drama watching her fight off a stalker. It takes us through a thrilling experience wherein she is harassed by threatening calls from a stalker and on the verge of ambush. Her journey to finding out the true identity of the mystery stalker will have an edge of the seat quality.
The first episode narrated by Bhaskar talks about her story with her ex-flame. Bhaskar had described it as the crazy break-up night as the couple was bothered by a jealous ex-girlfriend, cops running after them and a curious taxi driver.
Vyas, starring in the second episode, talks about his obsession (read as OCD) with hygiene. The fun-filled session had Sumeet react to an unclean car situation, making him anxious for a date, and so picking up fights.
Commenting on the launch, Manish Aggarwal, chief marketing officer, ZEE5 India, said, " "The Story" is a successful experiment by ZEE5 with unscripted life stories of celebrities. The first two episodes with Swara and Sumeet have received a phenomenal response from our viewers, and we are confident that the third episode with Mallika will be well-received too. This is a big one for us in our original content portfolio and viewers can expect many more such innovative formats from the ZEE5 stable."
The ZEE5 App can be downloaded from Google Play Store http://bit.ly/zee5 and iOS App Store http://bit.ly/zee5ios. Also available at www.zee5.com as a Progressive Web App (PWA), and on Apple TV and Amazon Fire TV Stick. ZEE5 also supports Chromecast.
ZEE5 is the brand new digital entertainment destination launched by Zee Entertainment Enterprises Limited (ZEEL), a global Media and Entertainment powerhouse. With content across 12 languages like English, Hindi, Bengali, Malayalam, Tamil, Telugu, Kannada, Marathi, Oriya, Bhojpuri, Gujarati and Punjabi, ZEE5 is home to 100,000 hours of On Demand Content and 90+ live TV channels. The platform brings together the best of Originals, Indian and International movies and TV shows, Music, Kids content, Cineplays, Live TV and Health and Lifestyle content all in one single destination. ZEE5 offers ground- breaking features like 11 navigational languages, content download option, seamless video playback and Voice Search.
Courtesy: India-West